Ultimate Efficiency
Great Flexibility
Unlimited Scalability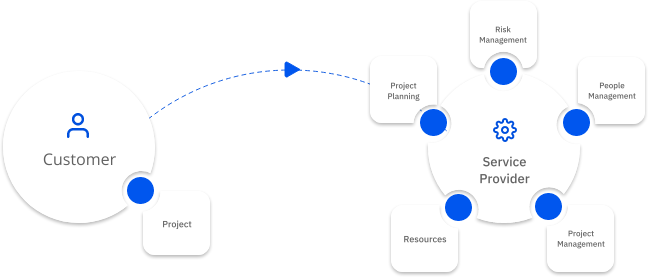 Outsourcing is a perfect solution for those who would like to pass control for the development process to experts in order to reduce risks and focus on the core business competencies. Our team will help you to improve efficiency and productivity and consequently scale your business.
Ability to shift focus to your business instead of development
Productivity and efficiency increase due field experts' experience
Time and cost savings on recruiting and management
Reduced risk associated with hiring staff
Access to a vast pool of IT talents
Ability to upscale quickly
Better flexibility
3
Selection of appropriate
CRM modules
4
Requirement gathering
for customization
5
Software requirements specification
(SRS) document preparation
7
Requirements
document approval
8
Solution design/Prototype
development
10
Solution (project)
development
12
User acceptance
testing
Proven Quality
Complete Reliability
Outstanding Predictability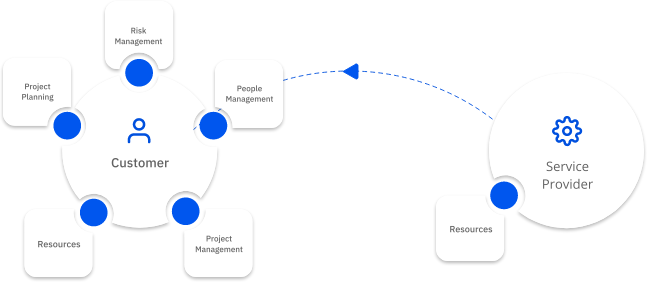 Outstaffing is an excellent solution for those who require the whole development team or lack resources and need to extend their own teams having a full management control over the project and staff. We will provide you with the best specialists on the market having necessary expertise fast and proficiently.
Access to skilled workforce, even if the skills are rare
Complete control over the selection of resources
Staff expenses reduction
Flexible and constant resources to scale up and scale down your teams easily
Total control and direct communication with the off-site team
In-house and off-site teams' cohesion and production stability
Fully predictable budget as costs are fixed
Possible increase in company value due to increased index of income per employee
1
Gathering information
regarding necessary resources
search for necessary resources on the market
3
Short listing resources (the Customer is
able to select CVs and conduct interviews)
4
Customer's approval
of the selected resources
5
Recruiting and on-boarding
process if needed
7
Ongoing process (business analysis,
design,development, testing, management)